Product description

Grab this EXCLUSIVE stick made by True just for us, just for you!
Full composite stick with the True quality you expect.  Upgraded over the stock models to give you extra performance and value.
Matte finish.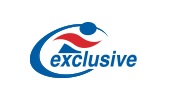 Limited edition, so get em while you can!
True AX Elite Griptac Stick with True's  patented Axenic Technology, BRT+ Blade Technology and SmartPly. 
AXENIC TECHNOLOGY - COMBINES A COMPRESSION MOLDED SHAFT INTO A TRUE ONE-PIECE STICK. INDUSTRY-LEADING AXENIC TECHNOLOGY RESULTS IN A SEAMLESS BUILD, PUTTING THE PLAYER'S HANDS IN DIRECT CONTACT WITH THE PUCK. WHEN COMBINED WITH TRUE'S XCORE GEN 2 TECHNOLOGY, IT PRODUCES UNMATCHED CONTROL AND FEEL.
PATENTED BRT+ TECHNOLOGY - THE 2020 AX ELITE INCORPORATES TRUE'S PATENTED BRT+ TECHNOLOGY IN THE BLADE DESIGN FOR A STRONGER, LIGHTER BLADE WITH INCREASED HEEL DURABILITY - OUTPERFORMING ITS PREDECESSOR IN STRENGTH AND CONSISTENCY.
SMARTPLY - IS A PROCESS BY WHICH FIBER ANGLES, AND THE ORDER OF THOSE ANGLES, ARE OPTIMIZED IN UP TO 25 LAYERS OF UNIDIRECTIONAL CARBON FIBER IN A SINGLE SHAFT. SMARTPLY TECHNOLOGY CREATES THE PERFECT MARRIAGE BETWEEN WEIGHT, BALANCE, AND INDUSTRY-LEADING IMPACT STRENGTH.