Product description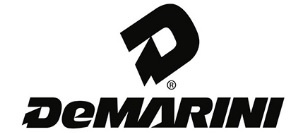 Drive the ball for extra bases and silence the opposition with one swing. The 2023 DeMarini Whisper (-10) Fastpitch Bat boasts an original Amplified Gapped Wall Continuous Fiber Barrel, one of the most advanced technologies to ever come out of DeMarini's Oregon factory. Extra space between inner and outer walls empowers the Whisper's continuous fiber composite barrel to jumpstart the ball on contact, resulting in potent exit velocities and extra base hits. Whisper employs a two-piece composite construction to maximize your power output, and its Anomaly Connection System and trumpet-shaped handle offer a stiff feel while dampening vibration. Ideal for advanced hitters looking to launch extra-base hits, the Whisper (-10) fastpitch bat delivers a balanced feel, brighter sound and dominant performance.
WARNING: Most bats are made to standards of governing bodies, including any certifications shown on this bat. Still, a hitter can generate batted ball speeds that present a risk of serious injury or death to fielders, nearby players, coaches, umpires, and spectators. Be alert and aware of all batters, and use appropriate protective equipment at all times, on a baseball or softball field or near a batter.
Construction: Two-Piece Composite designed to balance feel with power.
Balanced Swing Weight: Delivers a solid blend of bat speed and power output for impact players who expect their equipment to work as hard as they do.
Anomaly Connection: Pairs the barrel with a stiffer handle that offers positive feedback on contact and a seamless energy transfer.
Anomaly End Cap: A blend of durable and lightweight materials maintains barrel integrity and optimizes performance
Amplified gapper wall continuous fiber barrel: All-new inner and outer walls with a larger gap increase performance and create a brighter sound on contact.
0.800 Trumpet handle: Dampens vibrations while providing a solid feel.