Product description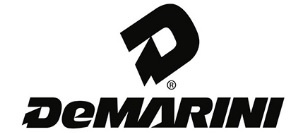 Jason Magnum's Signature Nautalai, the Vanilla Gorilla, returns its 12" endloaded Continuous Fiber Composite Barrel and ZnX Alloy Handle.
Unlock gorilla strength. Introducing the updated 2023 DeMarini Jason Magnum Signature Nautalai Slowpitch bat, Magnum's latest "Vanilla Gorilla." Featuring a freakish Continuous Fiber Composite Barrel and ultra-stiff ZnX Alloy Handle, this bat is engineered to help hitters go ape at the plate. The 240 stamp is printed on its 12" endloaded barrel, ensuring the latest Vanilla Gorilla is geared up to inflict serious damage.
Long, unbroken lengths of fiber provide a barrel with superior strength, stiffness, and consistency across a larger optimized hitting area.
By increasing stiffness and durability, the ZnX alloy handle flexes less and forces the barrel to deflect more for increased barrel performance.
C$349.99 Excl. tax

C$349.99 Excl. tax

C$349.99 Excl. tax
C$249.99C$379.99