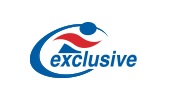 Ultimate Skate Sharpening Tool with Honing stone and Protective Carry Case.  Skate blade tools!
Grab this "Sweet Stick" ceramic sharpening tool with a nice long comfortable handle, PLUS a honing stone to repair nicks in your skate blades. 
Run the V-shaped tool along your skate blade only once or twice to get your blades sharp when you can't get to a sharpener.  Keep your blade edges sharp and free of nicks and scrapes with the honing stone. 
Comes with a protective carry case to throw in your gear bag.   Always have the tools you need to stay on the ice every shift.  All players and coaches need this at the rink at all times!