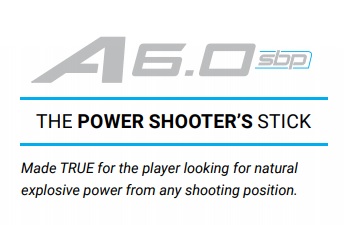 BRT+ blade technology produces a lighter, more durable blade allowing us to redistribute
weight into the shaft for extreme impact strength and overall durability of the stick.
Industry-leading one-piece Axenic construction allows for optimized distribution of weight throughout the stick for unmatched balance.
Optimized for ease in energy loading, the new ASERIES '18 produces explosive power from any shooting position.
Strongest, most consistent blade we've ever created produces consistency in power output and
feel over the life of the blade.
Low Swing Weight for enhanced mobility and harder, faster shots.
Flex point just below the bottom hand with stiffer bottom third of shaft for easier loading and powerful slapshots.
FINISH: MATTE GRIP SHAFT WITH MATTE BLADE
SHAFT SHAPE: SQUARE CORNER DOUBLE CONCAVE