Product description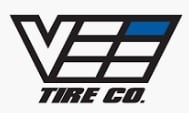 The Flow Snap is our go anywhere, do anything tire. It will happily rack up laps at the bike park, take you to a podium at an enduro all the while being efficient enough for epic days in the saddle.
Using an uninterrupted central channel design the ramped knobs provides fast-rolling and unmatched flow. Lean the Flow Snap over and the alternating side lug design digs and grips like no other tire.
Riders wanting ultimate grip, the dual rubber TC/Tackee Compound increases rolling efficiency while retaining that class-leading cornering performance.
SYN - Synthesis casing with apex protection.  
This tire is TUBELESS READY !
C$39.99C$79.99