Product description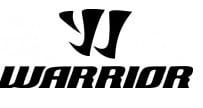 New for 2020!!! Warrior's newest addition to their Covert pant line - the Warrior Covert QRE 30 Hockey Pants!
The Covert QRE 30 Hockey Pants utilize Warrior's Covert Taper fit. This tailored, pro-inspired fit stays close to the body, allowing players to remain quick and agile during gameplay. Additionally, it conforms to the natural skating posture, meaning more range of motion during powerful skating strides!
The Covert QRE 30 Hockey Pants also feature good protection thanks to the incorporation of high-impact foams throughout the entirety of the pants, including in the thighs, hip, and kidney areas. This will help keep players fully protected against a wide variety of impacts during gameplay.
Pemium outer shell - This mix of denier nylon weaves has been designed with mobility, durability, and flexibility in mind, giving players further enhanced performance without sacrificing good durability against cuts and tears.
The liner inside the Covert QRE 30 Pants helps wick moisture away from the body, keeping players cool and dry during usage.
#warriorhockey