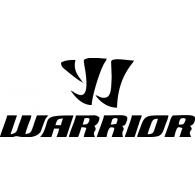 The Warrior Regulator Shaft has no limits, and will give you great quality at a reasonable price. The Regulator is made of Warriors DOLO LITE ALLOY material making it very light and effective. This shaft will also feature a POWER DIE HANDLE SHAPE that is known to increase accuracy and reduce torqueing. 
The Regulator Fatboy shaft line was engineered specifically for the pounding and punishment of box lacrosse. These Fatboys lay mean cross checks and can stand up to board banging, one-handed checks and cage crashing. If you like extra grip without added tape weight.
The new Warrior Regulator men's box lacrosse shaft!!

Features Box Fatboy added wall thickness for superior durability. 

New Power die shape provides a superior grip on your handle while reducing torque.