Product description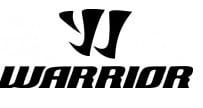 The Warrior Ritual G5 Junior trapper is a new addition to the G series lineup this year. The trapper is made with a quick & easy closure allowing young goalies the best chance of making that big glove save while also being fully protected with the use of high quality materials in the construction process.
External Material
Warrior uses regular synthetic leather on the G5 Junior catcher along with other lightweight materials that will help a young goalie's range of motion by avoiding a heavier, clunkier, alternative trapper.
Break Angle
The first thing you'll notice about this glove is not only that it's more comfortable, but also that it is truly game ready. The new break angle is the same as the G4, but by no means is the glove the same. The redesigned thumb angle makes the glove fit more naturally on the hand providing comfort and making it easier to use.
Pocket Design
The Ritual G5 Junior goalie glove features a single T pocket design. The Junior version also comes with a skate lace pocket creating a more supple catching surface for better puck retention. 
Strapping
The G5 Junior is equipped with an adjustable elastic backhand strap for an easy, comfortable fit. No hassle or fuss to mess with for young goalies when getting dressed with this trapper. 
Cuff Design
The cuff on the new G5 allows the goalie their full wrist mobility without any restrictions. An open cuff lets the goalie present their glove the way they want to hold it, not forcing you to hold the glove a certain way. This makes the goalie feel more comfortable using the glove and therefore making the goalie more confident when making a glove save.