Product description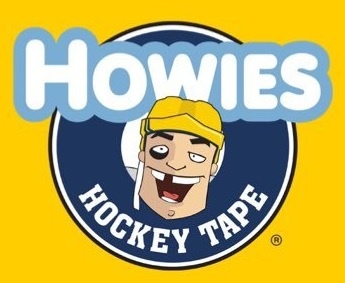 STICK TAPE - Imagine playing every night, all week long and never having to re-tape.  That's the concept behind our premium cloth hockey tapes.  Boasting 68 strands per inch, our cloth stick tape has the absolute highest thread count out there.  Add a generous helping of stick wax and you have a hockey tape that will defy wear and tear for days.  It also resists snow and ice buildup to keep you on the ice and lighting the lamp.
SHIN PAD TAPE - Some guys hold 'em down with an old pair of laces, some thin electrical tape, (huh?) and others even strap up with duct tape....ha ha!!  You use Howies clear shin pad hockey tape because it performs the best.  It's tough enough to keep your shinnys in place and stretchy enough to expand and contract with your muscles.  We built it using high grade polyethylene that conforms to the contours of your shin pad and leg, allowing for maximum comfort for long hours on the ice.  
*Be sure to add wax after taping to preserve the life of your tape, give the puck some extra grip on your blade, and prevent ice build up!
10% OFF when you buy 12 or more!
C$3.49 Excl. tax

C$4.49 Excl. tax

C$9.99 Excl. tax