Product description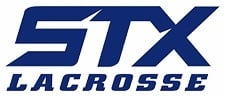 New for 2019, STX is changing the game with the STX Ultra Power Unstrung Lacrosse Head, built for improved shot speed and accuracy for the elite shooter.
Trusted by some of the best shooters in the game, the Ultra Power draws inspiration from the sport of Jai Alai, which uses large wooden scoops to throw balls at incredibly fast speeds. This led STX to create the Power Ramp™ geometry, a forward cant in the head that generates more velocity on shots and passes.
With a built-in deep offset, the Ultra Power offers unsurpassed ball retention and feel, making it ideal for both the outside shooters, and the in-tight finishers. Speed Scoop™ also allows for quicker ground balls by minimizing drag and helping the ball fall directly into the sweet spot of the pocket. The Channel Lock™ stringing system gives the player advanced control of the pocket shape to help customize the head for any kind of offensive player.
Made with STX's proprietary EnduraForm™ technology, the Ultra Power has improved toughness and durability over other heads in the "Power" line and can withstand even the toughest of plays in a wide array of temperatures.
The STX Ultra Power is a proven sniper that can improve shot speed up to nearly 10 MPH, and has put all other heads on notice for what's to come.