Product description

With side knobs borrowed from the legendary Minion DHF, but widened to provide more support, the DHR II corners like no other. The center tread features ramped leading edges to improve acceleration and sipes to create a smooth transition when leaning the bike. Paddle-like knobs on the center tread dig in under hard braking and help keep the bike under control.
Pair it with a Minion DHF up front for the ultimate aggressive trail riding tire combo! 
DC - dual compound
EXO casing 
WT - Wide Tread - sizes optimized for 35mm inner width rims
Tubeless Ready (TR)
Category: Trail, Enduro, Downhill
Recommended use: All trail conditions
Recommended installation: Rear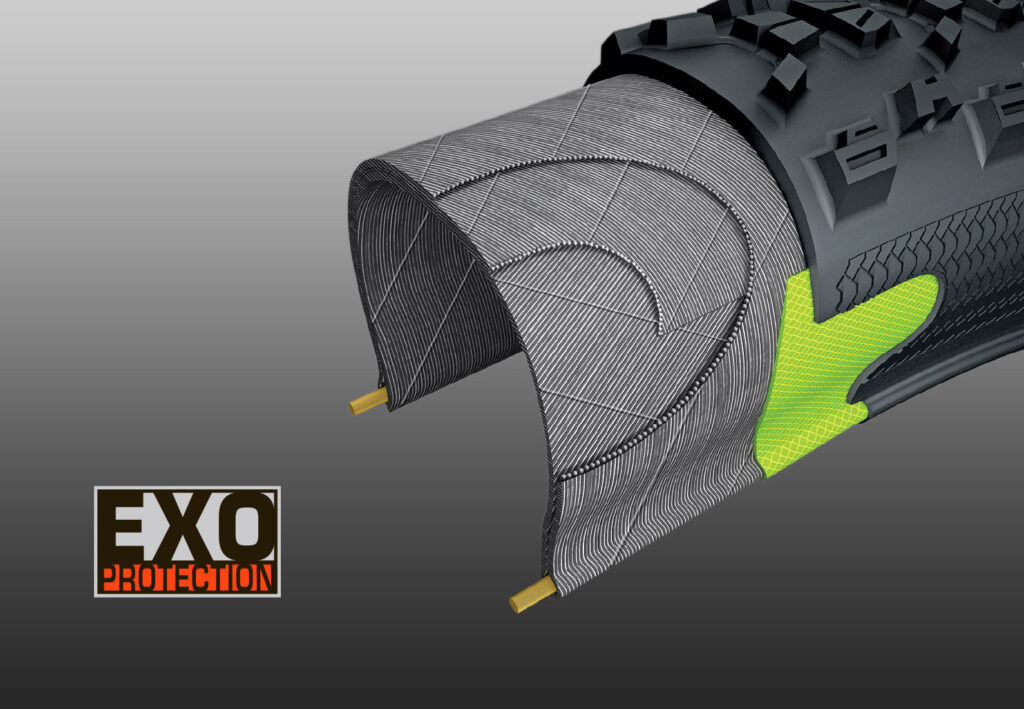 EXO
An extremely cut-resistant and abrasion-resistant material added to the sidewalls of select mountain tires. This densely woven fabric is also lightweight and highly flexible, ensuring that the performance of the tire remains unaffected. Choose EXO Protection for exceptionally rocky, treacherous trails where the chance of sidewall cuts and abrasions is high.
TUBELESS READY